Meet the Team at Kauai Veterinary Clinic
Dr. Michael Woltmon
Dr. Mike grew up in Wahiawa Hawaii before moving to the island of Kauai. He has worked in the veterinary industry for the last 50 years starting as early as 14 years of age. He co-founded Kauai Veterinary Clinic in 1978 after graduating from Washington State University Veterinary Program. Dr. Mike has a wide range of experiences, including working with large animals and consulting with Asian development banks in the west Pacific. Dr. Mike's current interests lie in Stem Cell and regenerative medicine, and Orthopedics.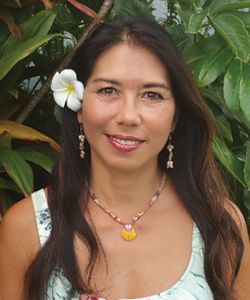 Dr. Susana Pulawa
Dr. Pulawa graduated from The Ohio State University for Veterinary medicine. Dr. Pulawa has been practicing at Kauai Veterinary Clinic since 1994. Her and her husband, Tom. have two sons, Ka'iwa and Alaka'i, a Great Dane, "Tinselle", two cats, "Jane" and "Poi-dee-cat", a turkey named "Treena" as well as two mynah birds, goats, and a sheep on her farm. She enjoys time with her family and beach-going, cooking and culinary discoveries, and outdoor activities.
Dr. Bethany Bushe
Dr. Bethany grew up in Hilo, Hawaii on an orchid/anthurium farm where she completed her Animal Science major at UH Hilo. She then completed her Doctorate of Veterinary Medicine (DVM) from the joint program of Utah State University and Washington State University being part of the inaugural class. She has one dog "LINQ" and two cats "Java and GUI" that were adopted while in veterinary school. Dr. Bethany loves to go biking, hiking, eating and relaxing at the beach.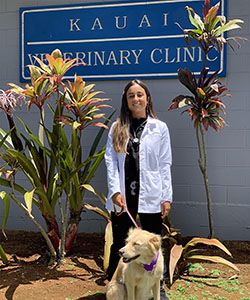 Dr. Diana Rivera Gallardo
Dr. Gallardo grew up in Puerto Rico, the Caribbean, where she completed her Biology major at the University of Interamericana of Puerto Rico. She then completed her Doctorate of Veterinary Medicine (DVM) at Ross University in St. Kitts and her clinical year at Oregon State University. She has 2 dogs, a mini Australian Shepherd named "Chachi" and a Dalmation named "Napali". Dr. Gallardo loves to surf, hike and go to the gym during her free time.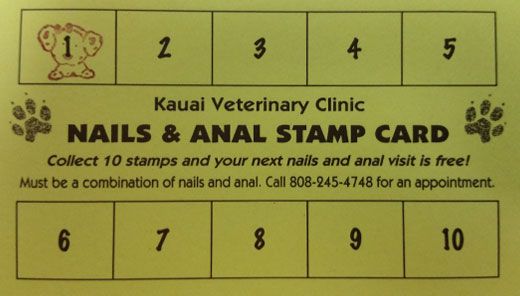 After 10 nail and anal appointments the 11th is free! Schedule your appointment to get your stamp card on your next visit.
Call Today!
808-245-4748
The Only AAHA Accredited Veterinary Clinic on the Island