Kauai Veterinary Clinic's mission is to provide its patients, and their owners, with the highest possible quality of service and care. Be sure to review this information before your visit to ensure there are no suprises before your appointment.
Payment Options
Cash
Visa
Master Card
Local Check Only
Sorry we do not accept Care Credit
Types of Pets We Treat
Be sure to view our
Online Forms
prior to your visit.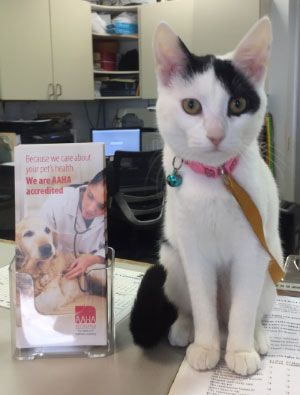 Millie says "We are the only AAHA accredited veterinary clinic on the island! You're in good hands!"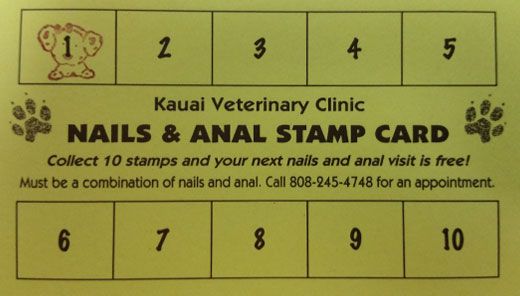 After 10 nail and anal appointments the 11th is free! Schedule your appointment to get your stamp card on your next visit.
Call Today!
808-245-4748
The Only AAHA Accredited Veterinary Clinic on the Island